Mike Nova's Shared NewsLinks
This mystery is dark and deep, as it is demanding for the fast and the efficient answers. – M.N. – 10:51 AM 11/8/2018 | Mass Shootings News Review
---
This mystery is dark and deep, as it is demanding for the fast and the efficient answers.
The question is: Are the mass shootings a spontaneous social phenomenon, as a reflection of the various social and psychological pressures or is it the man-made phenomenon, produced and performed by design, as for example, in the hypothetical hostile Intelligence or the Organised Crime type of the operations which they do very much look like, in their common features? The approaches to study of these completely different phenomena will also be very different: you can try to discern some patterns in the natural phenomena but the man-made phenomena cannot be studied statistically, since there no natural correlations. They require completely different, not the quantitative but the qualitative types of the analysis and research, which makes it the subject of the Hermeneutic (Interpretative) Criminological enterprise.
These mass shootings do have quite significant demoralizing effect on the Society (and that exactly what their purpose is, to induce fear and uncertainty), and they have to be taken seriously. They have to be studied from the correct methodological perspectives.
If it is a man-made phenomenon, it becomes the area of concern for the Counterintelligence Services, to put it briefly and up to the point. Of course, everything is easier said than done, and the opponent is quite sophisticated despite the "exhibitionistic ham-handedness". I wish I could give some specific advice but I cannot, this mystery is dark and deep, as it is demanding for the fast and the efficient answers.
Thousand Oaks shooting at California Borderline Bar & Grill nightclub leaves gunman dead, countless fatalities and at least 11 injured. - Google Search
---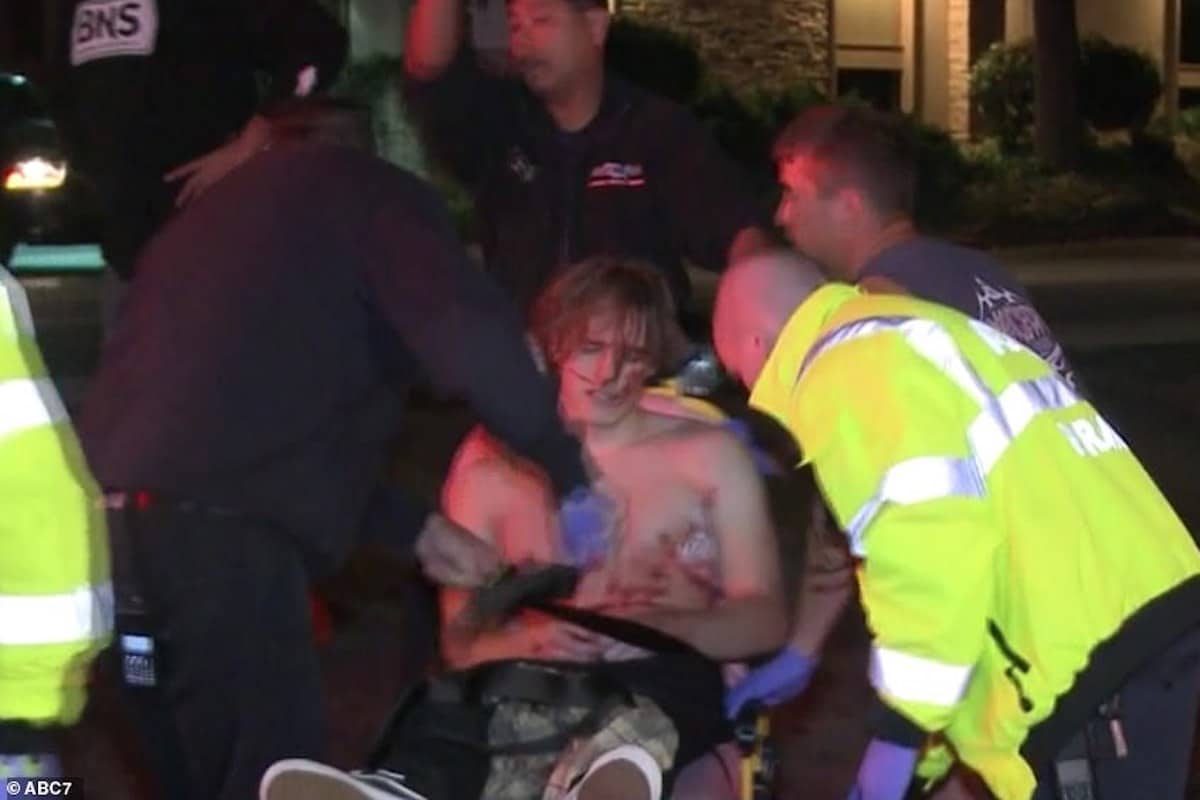 Thousand Oaks shooting: Borderline Bar & Grill gunman killed, many dead
---
Thousand Oaks shooting at California Borderline Bar & Grill nightclub leaves gunman dead, countless fatalities and at least 11 injured.
A gunman has caused pandemonium after opening fire at a county music bar packed with college students in
in the city of

Thousand Oaks

,

California

, injuring at least 11 people and killing one.
Reports told of the shooter

storming a student night

at

Borderline Bar and Grill

, about 40 miles west of

Los Angeles

– wearing a black trench-coat armed with a 'high capacity' pistol and smoke grenades.
Thousand Oaks bar - Google Search
---
US to impose new Russia sanctions over spy poisoning in UK
---
WASHINGTON (AP) —
The Trump administration said Tuesday that it is consulting with Congress about additional sanctions on Russia over the poisoning of an ex-Russian spy in Britain, in a move that is likely to further strain already tense relations.
The State Department said in a statement that Russia has failed to meet a 90-day deadline that fell on Tuesday to comply with a 1991 U.S. law on preventing the use of chemical weapons.
The United States and its allies have accused the Russian government of involvement in the March nerve agent attack on Sergei Skripal and his daughter in the English city of Salisbury. The State Department determined in August that Russia violated the chemicals law in the Skripal case. Moscow strongly denies that it was behind the attack.
Department spokeswoman Heather Nauert said in a statement that the agency will now consult Congress on the fresh sanctions.
"We intend to proceed in accordance with the terms of the CBW Act, which directs the implementation of additional sanctions," she said, referring to Biological Weapons Control and Warfare Elimination Act.
Ties between Moscow and Washington are at Cold War lows despite President Donald Trump's hopes of building closer ties with Russian President Vladimir Putin. Russia already faces U.S. sanctions over its alleged interference in the 2016 U.S. election and its actions in Ukraine.
Putin has said Russia had no reason to attack Skripal, who had served time in prison for spying for Britain and then was released in a spy swap deal in 2010. Moscow also denies meddling in U.S. politics.
According to the credit agency Standard & Poor's, the Trump administration will be choosing three of the following six options for sanctions: restricting U.S. imports of Russian oil, banning U.S. technology and food exports, restricting Russia's access to international financial markets, prohibiting U.S. banks from giving loans to the Russian government, further downgrading diplomatic ties and restricting travel in the U.S. by Russia's Aeroflot airlines.
Rep. Ed Royce, the Republican chair of the House Foreign Affairs Committee, called on the Trump administration "to act quickly" on sanctions.
In September, Britain charged two Russian citizens with trying to kill Skripal and his daughter, Yulia, with the Soviet-designed nerve agent Novichok. The Skripals survived the attack, but spent weeks in the hospital.
Britain says "the operation was almost certainly approved at a senior government level."
British-based investigative group Bellingcat has identified the two suspects as members of the Russian military intelligence unit known as GRU, one a military doctor and the other, a decorated agent.
The men deny involvement, saying they traveled to Salisbury as tourists.
____
Associated Press writer Matthew Lee contributed to this report.
President Trump has replaced Sessions. Here's what that means for the Mueller probe.
---
Get breaking news alerts and special reports. The news and stories that matter, delivered weekday mornings.
By David K. Li
President Donald Trump and Attorney General Jeff Sessions were once the closest of political allies. Then-U.S. Sen. Sessions, R-Ala., played a key role in Trump's accession in the GOP three years ago — and was later rewarded with one of the administration's top jobs.
But their relationship appeared to go south when Sessions recused himself the Department of Justice's probe into whether Russia help Trump win the 2016 presidential election.